Corporate CPR Training Classes - Milwaukee, Wisconsin
The most important step for saving a life from cardiac arrest is to prepare. Health Line First Aid offers Milwaukee corporate CPR classes for companies, groups, and organizations. This allows the employees (And family. And friends) of your company to be ready and respond to heart attacks.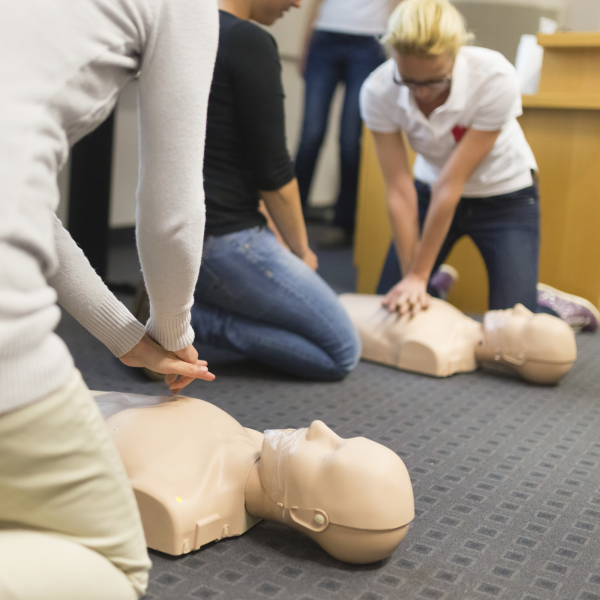 Corporate CPR Classes taught by Certified CPR Milwaukee instructors
You don't need prior medical knowledge in order to take one of our Heart saver courses. When your company takes our
CPR, AED and First Aid Course, the CPR instructor teaches your employees the first aid basics for emergencies such as excessive bleeding, sprains, broken bones and other injuries. The other heart saver courses taught by our certified CPR instructors are
How to choose a corporate CPR provider
Consider capabilities. Are you looking for employee training in CPR, AED, First Aid best practices or all of the above?
Office Hours. Are you looking for an after-hours event or somewhere that fits the schedule of your staff?
Travel budget. Are you looking for onsite training? Consult with services in your area regarding whether they'll come to you. Often there may be an -additional fee.
Attendance. Understand how many people you're looking to train.
Instructor certification. Understand the qualifications of your instructor. Some instructors can "train the trainers" and teach professionals and concerned citizen alike.

How much does corporate CPR training cost?
It depends on factors like location, how many attendees, and what certifications and competencies are being taught. For a quick estimate please contact our CPR training instructors based in Milwaukee.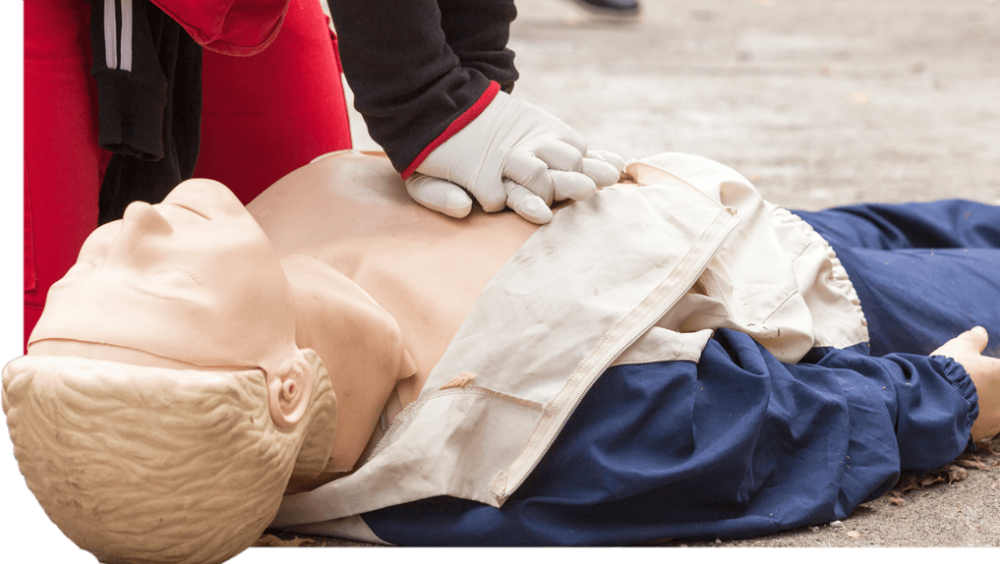 You don't need prior medical knowledge in order to take one of our Heart saver courses. When your company takes our
CPR, AED and First Aid Course, the CPR instructor teaches your employees the first aid basics for emergencies such as excessive bleeding, sprains, broken bones and other injuries. The otherheart saver courses taught by our certified CPR instructors are

Consider capabilities. Are you looking for employee training in CPR, AED, First Aid best practices or all of the above?
Office Hours. Are you looking for an after-hours event or somewhere that fits the schedule of your staff?
Travel budget. Are you looking for onsite training? Consult with services in your area regarding whether they'll come to you. Often there may be an -additional fee.
Attendance. Understand how many people you're looking to train.
Instructor certification. Understand the qualifications of your instructor. Some instructors can "train the trainers" and teach professionals and concerned citizen alike.


How much does corporate CPR training cost?

It depends on factors like location, how many attendees, and what certifications and competencies are being taught. For a quick estimate please contact our CPR training instructors based in Milwaukee.

Counties

Milwaukee

Dane

Waukesha

Brown

Kenosha

Racine

Ozaukee

Jefferson

Winnebago

Rock

Washington

Sheyboygan

Walworth

Fond Du Lac

Dodge

Calumet

Cities

New Berlin

Milwaukee

Madison

Green Bay

Racine

Kenosha

Oshkosh

Janesville

West Bend

Brookfield

West Allis

Wauwatosa

Beloit

Franklin

Oak Creek

Racine