Clases de CPR Milwaukee
Clases de CPR en su ciudad - Se Habla Espanol
ALGUIEN puede aprender la Reanimación Cardiopulmonar, y CADA UNO debería.

La persona cuya vida usted salva muy será probablemente alguien por que usted se preocupa. La Reanimación Cardiopulmonar de HEALTHLINE FIRST AID ofrece la formación de Reanimación Cardiopulmonar en español de asegurar que usted toma el control de la situación potencialmente espantosa en Milwaukee, Waukesha o Racine.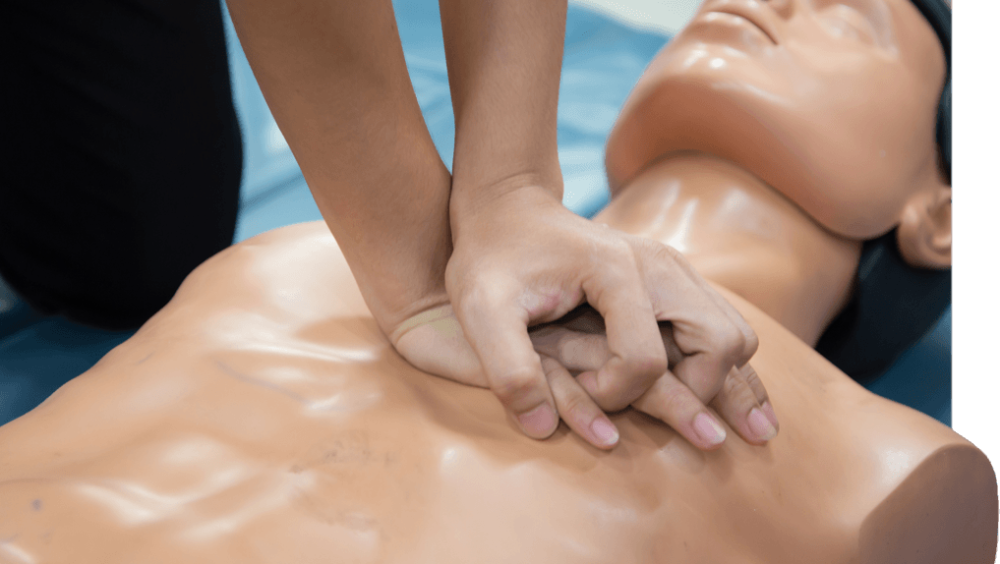 La certificación de Reanimación Cardiopulmonar de Wisconsin es importante porque cuando usted es entrenado proporcionar la Reanimación Cardiopulmonar usted puede salvar la vida de una persona que usted ama. La administración de la Reanimación Cardiopulmonar mientras los paramédicos están en su camino enormemente aumenta el precio de supervivencia de víctimas que han sufrido un colapso de repente.

Nuestros instructores de formación de Reanimación Cardiopulmonar Milwaukee viajarán a varias posiciones en todas partes de Milwaukee o viajarán a su posición de Wisconsin para enseñarle primeros auxilios y primeras técnicas de respuesta. Entrenaremos su negocio, su familia, o su persona individual.

BLS para Proveedores de Salud
Apoyo Vital Cardiaco Avanzado (ACLS)
Soporte Vital Avanzado Pediátrico (PALS)
Salvacorazones Primeros Auxilios, RCP y DEA
Salvacorazones Primeros Auxilios Pediátricos, CPR y AED
Salvacorazones Patógenos Sanguíneos

Counties

Milwaukee

Dane

Waukesha

Brown

Kenosha

Racine

Ozaukee

Jefferson

Winnebago

Rock

Washington

Sheyboygan

Walworth

Fond Du Lac

Dodge

Calumet

Cities

New Berlin

Milwaukee

Madison

Green Bay

Racine

Kenosha

Oshkosh

Janesville

West Bend

Brookfield

West Allis

Wauwatosa

Beloit

Franklin

Oak Creek

Racine

Millions of people in the United States speak Spanish as their primary or secondary language. Wisconsin is no exception. While you do not have to be fluent in multiple languages to save a life, knowing basic terms in another language can ease communication between yourself and a patient or their family. Familiarize yourself with lifesaving terminology in Spanish by signing up for Healthline courses.

Does your medical center employ many bilingual or ESL staff members? Having a course taught entirely in Spanish can make concepts easier to understand and speed up the training process. English and Spanish speakers alike get the same quality of training from all Healthline First Aid classes.