CPR Training Testimonials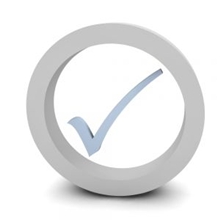 Our Testimonials page is here for you to see all of the great reviews Healthline First Aid receives from satisfied customers. Read what others have said about Healthline First Aid's great AED, First Aid and CPR classes in Milwaukee and the Wisconsin Area. Our expert trainers are friendly and informative, answering all of your questions with maximum clarity. Healthline First Aid offers exceptional CPR classes in Milwaukee for CPR Certification in Milwaukee. Our CPR classes in Milwaukee and the greater Wisconsin Area are available to individuals, groups of friends and family, and large organizations looking to promote a safer workplace environment for employees. Healthline First Aid is happy to train the younger generations at high schools and middle schools.
Read the testimonials from customers to see what they said about our individualized CPR classes in Milwaukee, and our great, easy CPR Certification Milwaukee programs. Read reviews from customers who are happy they took the step to become CPR Certified in Milwaukee – immediate CPR may triple a victim's chances of survival, but only 32% of sudden cardiac arrest victims receive the care they need from bystanders. You can change this percentage by contacting Healthline First Aid to schedule First Aid, CPR, and AED classes in Milwaukee.
Contact us today at 414-915-0702 to get CPR certified.
Whitefish Bay CPR Class at St Monica School

This was BY FAR the best training course I've taken. I have probably taken five courses (some were abbreviated refreshers) in the past 20 years. Thank you!

Brookfield CPR Class at the Michalski Chiropractic Wellness Centre

Andy: Thank you for your sharing your experiences with us. It really makes a difference in training. I have had 10 years of CPR training and your class tops all other classes. Your instruction covered all the difference types of learning styles. With your hands pumping like a heart you covered the people who were visual learners, like myself, for the music people you brought up the music "Staying Alive" from the Bee Jees. With your approach to hands on it was incredible how you assured the training was instilled in each participate.. I would highly recommend this course to any one who really wants to learn, know and be able to perform CPR on a person who needs CPR. -Pamela Wenzel-Fox Poglitsch

Downtown Milwaukee Senior CPR Training at Walnut Park Apartments

Below is a CPR training review from the Milwaukee Walnut Park Senior Apartments: "Shortly after contacting Healthline First Aid, owner, Andrew Berger, returned my call. With much enthusiasm, he agreed to come to Walnut Park Senior Apartments for an educational talk and AED demonstration. Andy, as he likes to be referred, went over several topics ranging from the importance of chest compressions and how to apply them, appropriate use of the AED, stroke, heart attack and diabetes. Andy's "laid back" approach to teaching, gave room and comfort for residents to ask questions and really get an understanding about the dense information that was being presented. He was willing to share real scenarios and he was also willing to show vulnerability. The residents enjoy listening and learning from people who don't just claim to be experts, but also show that they are human, especially when it comes to reactionary behavior during times of crisis. Andy, I can't thank you enough for all the good information you shared with the residents! ---Sharde Jennings, Resident Service Coordinator - Walnut Park Senior Apartments---