Milwaukee CPR Class Photo Gallery | First Aid and AED Certification
Curious to see what Healthline First Aid CPR classes are like? Here you can check out photos from our CPR classes in Milwaukee and across the greater Wisconsin Area. These class photos of hands-on training are a great representation of the learning taking place during every Milwaukee CPR class. Milwaukee CPR class sizes vary from individual classes to small groups, to large groups of organizations and businesses seeking training for employees. Healthline First Aid gives you the information, training, and support you need to put your CPR Milwaukee classes to work.
Varying class sizes, expert instructors, and current information are just a few aspects of what makes Healthline First Aid the premier First Aid, CPR, and AED experts in the Milwaukee Area. Healthline First Aid has several CPR training Milwaukee locations. We are happy to travel within the greater Wisconsin area to provide you or your organization with First Aid, AED, and CPR classes.
Contact Milwaukee CPR training instructors from Healthline First Aid at 414-282-4532 to make arrangements to become a certified life saver today.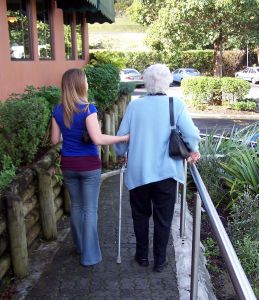 CPR TRAINING IN MILWAUKEE, WI
Healthline First Aid's Milwaukee CPR training classes are taught by EMT medical professionals. We serve people all across Milwaukee interested in becoming CPR certified to act appropriately in case of an emergency. Students will graduate ready to begin saving lives all across Milwaukee, thanks to our innovative hands on approach.
CPR Certification from Wauwatosa to Oak Creek
Our Milwaukee CPR training classes meet DHS 83 requirements. We are certified through the AHA Training and Registry Services to teach state required classes. Our Milwaukee classes are taught in our Greenfield office, however Healthline's instructors travel around the greater Milwaukee area to West Allis, Franklin, Oak Creek, even down to the Chicago area. To set up a training session, please call our main Greenfield Wisconsin office at 414-282-4532.
Milwaukee CPR and First Aid Training
Our hands on training teaches students the skills needed to respond appropriately in a variety of emergency situations including:
Choking relief
Bleeding control
Seizures
Cardiac emergencies
Many other sudden emergencies
All of our classes not only meet DHS 83 requirements, our training classes meet the American Red Cross standards. These skills are useful to have even if you aren't going to be working in a medical facility. First aid training is useful in a variety of situations, from babysitting in Franklin to responding to an emergency in your own West Allis home. Learn more about CPR/BLS Milwaukee training by contacting one of our licensed instructors.
Milwaukee Medication, Fire Safety and Standard Precautions CPR Training
When working in a CPR facility, it is crucial to have comprehensive knowledge of all aspects of daily medical equipment and knowledge of how to react appropriately to unforeseen emergencies, keeping yourself safe by knowing proper procedure. The state of Wisconsin has been cracking down on improper response techniques. Stay ahead and contact one of our Milwaukee CPR instructors to become state certified in all aspects of CPR training in Wisconsin.
Back