Milwaukee CPR Class Photo Gallery | First Aid and AED Certification
Curious to see what Healthline First Aid CPR classes are like? Here you can check out photos from our CPR classes in Milwaukee and across the greater Wisconsin Area. These class photos of hands-on training are a great representation of the learning taking place during every Milwaukee CPR class. Milwaukee CPR class sizes vary from individual classes to small groups, to large groups of organizations and businesses seeking training for employees. Healthline First Aid gives you the information, training, and support you need to put your CPR Milwaukee classes to work.
Varying class sizes, expert instructors, and current information are just a few aspects of what makes Healthline First Aid the premier First Aid, CPR, and AED experts in the Milwaukee Area. Healthline First Aid has several CPR training Milwaukee locations. We are happy to travel within the greater Wisconsin area to provide you or your organization with First Aid, AED, and CPR classes.
Contact Milwaukee CPR training instructors from Healthline First Aid at 414-282-4532 to make arrangements to become a certified life saver today.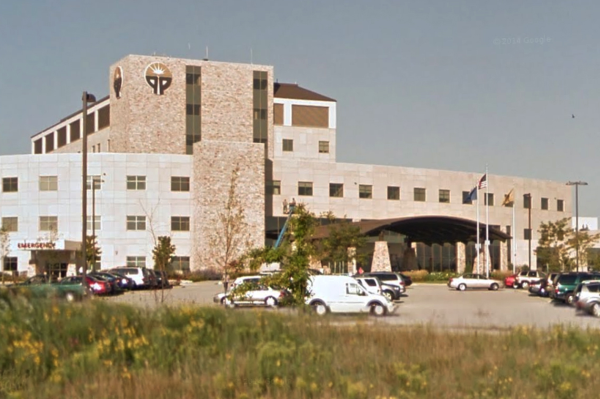 Franklin First Aid Training at Wheaton Franciscan Healthcare
Healthline First Aid offers comprehensive First Aid Training for Health Care Workers
Healthline First Aid training classes are taught by medical professionals, who have years of experience as first aid responders. All medical professionals are required to have up to date certifications before being allowed to work in a medical facility. The Wheaton Franciscan Healthcare Hospital in Franklin Wisconsin provides many career and volunteer opportunities for the community. The prominent hospital, located just south of Ryan Road, has a full range of inpatient and outpatient services, exceptional patient satisfaction scores and a highly experienced staff. From world class doctors to the wonderful volunteers, each member of the Wheaton Franciscan team has superior first aid and ACLS training.
Healthline First Aid is proud to offer a broad range of medical certifications which will qualify you to begin working in a health care facility. Our training classes include:
BLS for Healthcare Providers
Advanced Cardiac Life Support (ACLS)
Heartsaver First Aid, CPR, and AED
Heartsaver Pediatric First Aid, CPR, and AED
Pediatric Advanced Life Support (PALS)
Heartsaver Blood borne Pathogens
Learn how to save lives in a fun, relaxed environment with hands on experience. Healthline First Aid is happy to provide CPR, AED and Heartsaver training classes all across Wisconsin.
Franklin ACLS Certification
ACLS stands for Advanced Cardiac Life Support. Our ACLS courses are designed for healthcare professionals such as doctors, nurses and EMS personnel. We provide recertification as well as initial training. All medical professionals must take a renewal class every two years to maintain an active ACLS certification. Our class sizes can range from 1 to 8 students per instructor. Healthline First Aid travels throughout Wisconsin for ACLS training.
Franklin Wheaton Franciscan Healthcare
10101 S. 27th Street
Franklin
WI
53132
Back