Milwaukee CPR Class Photo Gallery | First Aid and AED Certification
Curious to see what Healthline First Aid CPR classes are like? Here you can check out photos from our CPR classes in Milwaukee and across the greater Wisconsin Area. These class photos of hands-on training are a great representation of the learning taking place during every Milwaukee CPR class. Milwaukee CPR class sizes vary from individual classes to small groups, to large groups of organizations and businesses seeking training for employees. Healthline First Aid gives you the information, training, and support you need to put your CPR Milwaukee classes to work.
Varying class sizes, expert instructors, and current information are just a few aspects of what makes Healthline First Aid the premier First Aid, CPR, and AED experts in the Milwaukee Area. Healthline First Aid has several CPR training Milwaukee locations. We are happy to travel within the greater Wisconsin area to provide you or your organization with First Aid, AED, and CPR classes.
Contact Milwaukee CPR training instructors from Healthline First Aid at 414-282-4532 to make arrangements to become a certified life saver today.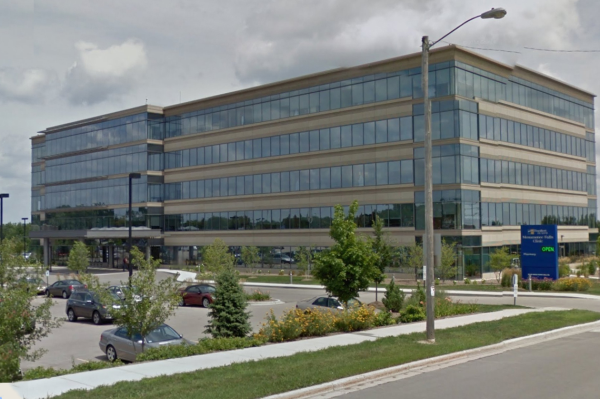 Menomonee Falls Medical Training at Froedtert Community Memorial Hospital
Healthline First Aid Travels to Provide Certification Classes for Healthcare Workers
The Froedtert Community Memorial Hospital in Menomonee Falls, Wisconsin, provides many career and volunteer opportunities. It regularly ranks as one of the top hospitals accredited by the Joint Commission on Accreditation of Healthcare Organizations. Medical workers are required to maintain various certifications to be able to work in a medical facility.
Healthline First Aid offers training in a broad area of medical certifications which help start your journey working in a medical facility. Those certifications include:
Heartsaver Pediatric First Aid, CPR, and AED
Pediatric Advanced Life Support (PALS)
Heartsaver Blood borne Pathogens
BLS for Healthcare Providers
Advanced Cardiac Life Support (ACLS)
Heartsaver First Aid, CPR, and AED
Healthline provides Advanced Cardiac Life Support (ACLS) certification training programs throughout the state of Wisconsin. This certification must be renewed every two years and is needed by anyone involved with patient management of cardiovascular arrest or emergences.
Recent changes to the ACLS program include:
A review of BLS skills such as bag-valve masks and AED's
Recognizing and treating respiratory and cardiac arrest, symptomatic and non-symptomatic bradycardia/tachycardia
Pharmacology
Stroke and acute coronary syndrome (ACS) management
Team dynamics
Froedtert Community Memorial Hospital
W180 N8085 Town Hall Rd
Menomonee Falls
WI
53051
Back