Milwaukee CPR Class Photo Gallery | First Aid and AED Certification
Curious to see what Healthline First Aid CPR classes are like? Here you can check out photos from our CPR classes in Milwaukee and across the greater Wisconsin Area. These class photos of hands-on training are a great representation of the learning taking place during every Milwaukee CPR class. Milwaukee CPR class sizes vary from individual classes to small groups, to large groups of organizations and businesses seeking training for employees. Healthline First Aid gives you the information, training, and support you need to put your CPR Milwaukee classes to work.
Varying class sizes, expert instructors, and current information are just a few aspects of what makes Healthline First Aid the premier First Aid, CPR, and AED experts in the Milwaukee Area. Healthline First Aid has several CPR training Milwaukee locations. We are happy to travel within the greater Wisconsin area to provide you or your organization with First Aid, AED, and CPR classes.
Contact Milwaukee CPR training instructors from Healthline First Aid at 414-282-4532 to make arrangements to become a certified life saver today.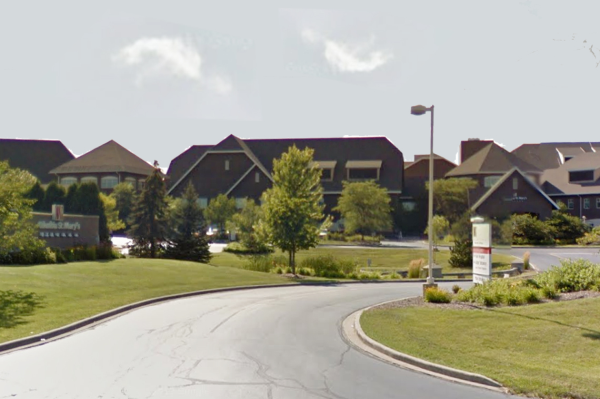 Mequon First Aid Training at Columbia St. Mary's
Healthline Courses Provide First Aid Training to Healthcare Workers
Columbia St. Mary's in Mequon, Wisconsin is home to some of the best doctors, nurses, PA's and other medical staff. Every worker is required to maintain various CPR training certifications to work in a medical facility. Healthline First Aid provides recertification for medical personnel including the doctors and nurses at Mequon Columbia St. Marys. They have a reputation for world class care with state of the art medical facilities, in a family centered, healing environment.
The courses Healthline provides to certify you to begin working medical facility today are:
Advanced Cardiac Life Support (ACLS)
BLS for Healthcare Providers
Heartsaver First Aid, CPR, and AED
Heartsaver Pediatric First Aid, AED, and CPR
Pediatric Advanced Life Support (PALS)
Heartsaver Blood borne Pathogens
Learn how to save lives in a fun environment while getting the proper certifications you need to have a career in a medical facility like Columbia St. Mary's in Mequon. Healthline First Aid also offers CPR, AED, and Heartsaver training courses all across Wisconsin.
CPR Training In Mequon provided by Healthline First Aid
Healthline First Aid is approved by the Red Cross and the American Heart Association
We utilize hands on participation so each individual can get the necessary training to understand thoroughly how to complete each action. After a training class with our certified, experienced instructors, our students leave the class confident in their ability to save lives. All of our instructors are have real world paramedic experience, with years of experience in the field.
Contact our Mequon CBRF training professionals at Healthline First Aid.
Back