Milwaukee CPR Class Photo Gallery | First Aid and AED Certification
Curious to see what Healthline First Aid CPR classes are like? Here you can check out photos from our CPR classes in Milwaukee and across the greater Wisconsin Area. These class photos of hands-on training are a great representation of the learning taking place during every Milwaukee CPR class. Milwaukee CPR class sizes vary from individual classes to small groups, to large groups of organizations and businesses seeking training for employees. Healthline First Aid gives you the information, training, and support you need to put your CPR Milwaukee classes to work.
Varying class sizes, expert instructors, and current information are just a few aspects of what makes Healthline First Aid the premier First Aid, CPR, and AED experts in the Milwaukee Area. Healthline First Aid has several CPR training Milwaukee locations. We are happy to travel within the greater Wisconsin area to provide you or your organization with First Aid, AED, and CPR classes.
Contact Milwaukee CPR training instructors from Healthline First Aid at 414-282-4532 to make arrangements to become a certified life saver today.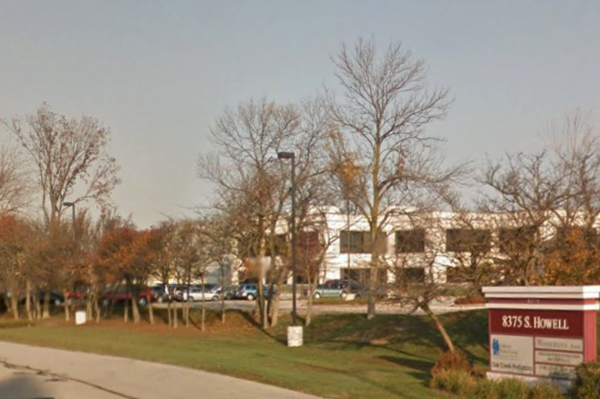 Oak Creek BLS Certification at Pediatrics Children's Hospital
Oak Creek Healthcare AED Certification Courses
Every first aid class offered by Healthline First Aid is led by professionals who have years of experience working in the medical field. All healthcare workers must maintain their certifications to be eligible to work in a medical facility. If you're a doctor or a volunteer, Healthline First Aid offers courses to make sure your certifications meet the strict Wisconsin state laws.
Most medical certifications expire every two years and need to be renewed. Healthline First Aid offers a wide variety of certification courses including ACLS training, BLS and PALS certification and Heartsaver courses.
Basic Life Support (BLS) Courses in Oak Creek
Healthline provides certified training, such as BLS, and other state required first aid courses throughout Wisconsin. Our Oak Creek BLS course teaches its students the following:
Rescue breathing and bad-bask techniques
Relieving choking
Basic introduction to compressions and ventilations with an advanced airway in place
1 and 2-rescuer CPR/AED
Differences between rescue techniques
Courses for unique training needs are taught by Healthline professionals who have real world paramedic experience. With our hands on approach, the students leave with the ability and confidence to save lives.
Oak Creek Hospitals
Oak Creek CBRFs
Woodcreek
8900 South Woodcreek Drive
Oak Creek
WI USA
53154|

414.571.0416
Oak Crest
10507 South Chicago Avenue
Oak Creek
WI USA
53154

414.764.3303
Register for Oak Creek first aid training and certification online with Healthline first aid.
Oak Creek Pediatrics
8375 S Howell Ave
Oak Creek
WI
53154
Back