AHA CPR Renewal in Milwaukee
Recertification Standards per the American Heart Association in Wisconsin
View our calendar of available certification and recertification CPR courses in Milwaukee.
Se Habla Español.
Healthline First Aid offers a variety of renewal and recertification classes at our training site in Milwaukee. Looking for an instructor to come to your location? Contact us for large group rates.
Heartsaver Recertification Courses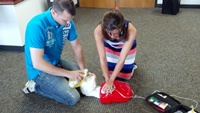 In 2010 AHA changed up the guidelines for getting recertified in first aid basics (like bleeding, sprains, bone breaks, and shock/first aid emergencies along with CPR and AED for both adults and infants.
Learn more about classes for renewing your Heartsaver certification.
BLS Recertification Classes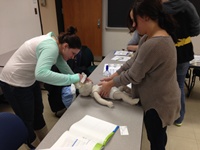 Renewing your BLS for Healthcare Providers certification takes roughly 4 hours with a certified Wisconsin CPR BLS course Instructor. These classes are often chosen by aspiring or active EMTs.
Learn more about courses for renewing BLS certification.
ACLS Recertification Courses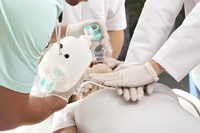 Advanced Cardiac Life Support (ACLS) training is intended for medical professionals likely to be around cardiovascular emergencies. These include EMS, first responders, paramedics, doctors and nurses.
Learn more about classes for renewing ACLS certification.
PALS Recertification Classes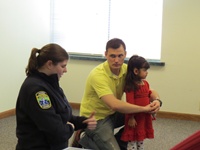 Pediatric Advanced Life Support (PALS) course offerings were developed to best serve the needs of healthcare professionals working in patient management contexts involving infants and children.
Learn more about courses for renewing PALS certification.
CBRF Recertification Courses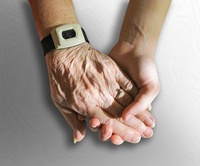 Healthline First Aid offers classroom sessions for individuals and groups. CBRF (Community-Based Residential Facility) training is done to the standards defined by the American Red Cross, as opposed to the AHA.
Learn more about courses for renewing CBRF certification.


Counties
Milwaukee
Dane
Waukesha
Brown
Kenosha
Racine
Ozaukee
Jefferson
Winnebago
Rock
Washington
Sheboygan
Walworth
Fond Du Lac
Dodge
Calumet
Cities
New Berlin
Milwaukee
Madison
Green Bay
Racine
Kenosha
Oshkosh
Janesville
West Bend
Brookfield
West Allis
Wauwatosa
Beloit
Franklin
Oak Creek
Racine
Are You Ready to Be A Hero?
View our full course calendar for more information about scheduled CPR Classes in Milwaukee. On site courses for groups 5 or more are available. Or, contact Healthline First Aid today for Milwaukee CPR Classes.
Contact Us