Community-Based Residential Facility First Aid Classes in Southeast Wisconsin
CBRF DHS 83 Training Requirements in Milwaukee
All Wisconsin Community-Based Residential Facilities (CBRF) training class requirements are set by Department of Health Services (DHS) Chapter 83. Healthline First Aid is approved through the CBRF Training and Registry Services to teach all of the state required CBRF courses. Our CBRF training is based out of our Greenfield and Fort Atkinson offices, but we also travel for onsite CBRF training. We primarily cover the greater Milwaukee region – Waukesha, Kenosha, Racine, and Ozaukee Counties – as well as travelling to the Chicago, Madison, and Green Bay/Appleton/Oshkosh metro areas for groups of at least five students. Please call our Wisconsin office at 414-282-4532 with any inquiries about setting up onsite training at your CBRF.


Hands On Training for Resident Community Staff
There are several Milwaukee-based CBRF training businesses, but only Healthline First Aid offers superior CBRF training for students all across Wisconsin. At Healthline First Aid offices or your own facility, you can take the CBRF classes in a fun and relaxed environment.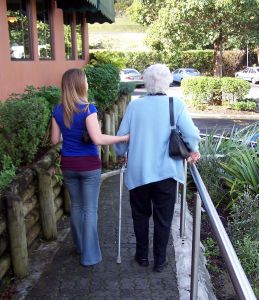 All our instructors have personal experience in the fire and healthcare fields throughout Wisconsin. This allows our course instructors to bring a real life perspective and hands on approach to all our first aid classes, a major advantage over online CBRF courses. We don't believe in online CBRF certification classes because you won't get real world experience you need through a screen. We want our students to see and feel for themselves what the necessary steps are to saving someone, so you will feel prepared and confident upon completion of the class.
Local CBRF training in Milwaukee includes the following certifications:
Medication Administration
Fire Safety
First Aid and Choking
Standard Precautions
Read below to learn more about each of our CBRF certification courses. We utilize hands on experience, so all our students leave the class confident in their ability to save lives. All of our instructors are certified paramedics with years of experience in the field.
Register for one of our CBRF training classes in Wisconsin online today. Check out our First Aid/CPR/CBRF Course Calendar or contact an instructor for more information.
First Aid and Choking for CBRF

The CBRF First Aid and Choking course will teach your staff the skills needed to respond to first aid and choking emergencies. This is a hands-on training, where students practice the life-saving skills needed to help when an emergency situation arises. Our classes are taught to the American Red Cross Standards. Topics include:

Choking relief
Bleeding control
Seizures
Cardiac and breathing emergencies
Many other medical, traumatic, and environmental emergencies

Course Details:

Course length – 4 hours
$90 (includes $15 State of Wisconsin application fee) – CBRF classes in Milwaukee are individually priced. Group discounts also include the $15 application fee and are priced as follows:

5-9 students - $80 per student (includes $15 state fee)
10-14 students - $70 per student (includes $15 state fee)

After completing our course, students will have the necessary knowledge and CBRF training to react properly in the case of an emergency situation.

Medication Administration for CBRF

Administering medications to residents is a very important part of what you do while working at a CBRF facility. Healthline's CBRF Medication Administration course covers the basic pharmacology for commonly used medications, as well as proper administration techniques. The Medication Administration CBRF training also covers the important topics of nursing homes and assisted living, resident rights, legal responsibilities, and facility policies and procedures in Wisconsin.

Course Details:

Course length – 10 hours (two 5-hour classes)
Cost - $145 (includes $15 State of Wisconsin application fee) – CBRF classes in Milwaukee are individually priced. Group discounts also include the $15 application fee and are priced as follows:

5-9 students - $135 per student
10-14 students - $120 per student

Wisconsin CBRF professionals are cracking down on improper techniques. Stay ahead of the curve and register online or call us at 414-282-4532 to become a CBRF administrator today.

Fire Safety for CBRF

The CBRF Fire Safety course will train students on how to respond quickly and effectively in fire emergencies. The course includes the nature of fire, how to recognize fire hazards, how to follow CBRF emergency and disaster plans with a focus on the evacuation needs of CBRF residents, and how to properly use a fire extinguisher.

Course Details:

course length – 5 hours
cost - $95 (includes $15 State of Wisconsin application fee) – CBRF classes in Milwaukee are individually priced. Group discounts also include the $15 application fee and are priced as follows:

5-9 students - $85 per student (includes $15 state fee)
10-14 students - $80 per student (includes $15 state fee)

Don't wait until after an emergency to learn CBRF fire training. Call our professionals or register online, and become prepared today!

Standard Precautions for CBRF

The CBRF Standard Precautions training covers communicable diseases, and how to prevent the spreading of infections and diseases in a CBRF facility. We teach students the proper use of PPE (personal protective equipment), proper procedures for handling infectious diseases, and standards for handling food and laundry.

Course Details:

Course Length – 3 hours
Course Cost - $80 (includes $15 State of Wisconsin application fee) - CBRF classes in Milwaukee are individually priced. Group discounts also include the $15 application fee and are priced as follows:

5-9 students - $75 per student (includes $15 state fee)
10-14 students - $70 per student (includes $15 state fee)

All of our classes prepare our students for emergency situations and proper handling techniques. We are certified in CBRF training by the state of Wisconsin, and our hands on approach is second to none.

Counties

Milwaukee

Dane

Waukesha

Brown

Kenosha

Racine

Ozaukee

Jefferson

Winnebago

Rock

Washington

Sheyboygan

Walworth

Fond Du Lac

Dodge

Calumet

Cities

New Berlin

Milwaukee

Madison

Green Bay

Racine

Kenosha

Oshkosh

Janesville

West Bend

Brookfield

West Allis

Wauwatosa

Beloit

Franklin

Oak Creek

Racine