Blended CPR Courses
Customized Health Training Classes in Wisconsin
Blended courses through the American Heart Association are an alternative option for Healthline First Aid clients who want increased flexibility in training, and can be done in a group or one-on-one format. Milwaukee CPR and ACLS clients of Healthline have been using the blended courses for some time now with excellent results.
Some of the common courses for which Healthline First Aid provides skills testing are:
Why Take a Blended First Aid Class?
Blended first aid classes allow our clients to customize the training they need. Various industries require first aid training in some areas but not others. Our blended courses let you get the qualifications and certifications you need.
Spanish CPR courses are not available in a blended format yet, but Healthline First Aid is working with the American Heart Association in Milwaukee, Waukesha, Racine and throughout Wisconsin, and will hopefully be adding new Spanish content in the near future.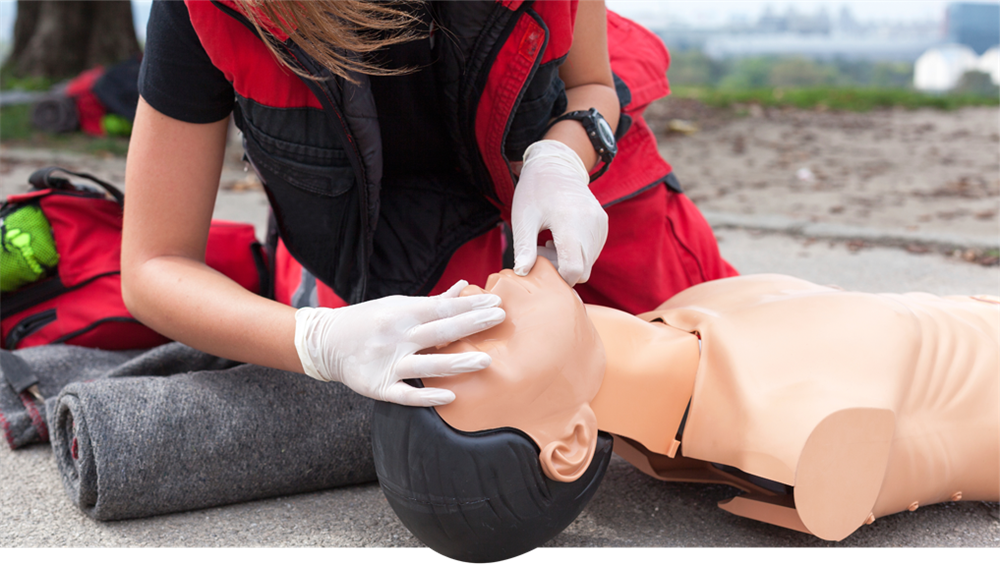 The HeartCode ACLS Part 1 presents realistic patient scenarios, where students are presented with a lesson on team dynamics, ten ACLS hospital-based case scenarios, and a written exam. After completing Part 1, to receive an AHA ACLS Provider course completion card, students must successfully complete Parts 2 and 3 with an AHA ACLS course instructor, which would be scheduled at the Healthline office.

When completing Parts 2 and 3, Healthline wants all of their clients to feel comfortable with the material. Here we will discuss the application of the course content, review medications and the appropriate administration of those medications, and discuss some of the practical aspects of the course. Healthline uses a touchscreen computer program with the megacode scenarios, to provide a realistic training experience, which is in accordance with the standards setup by the American Heart Association for providing ACLS testing.

ACLS classes and classes throughout and Wisconsin, using the blended course, are available for groups looking to schedule onsite at their location.

Notes:

Per the American Heart Association, this course offers continuing education credits for physicians (ACCME/AMA), nurses (ANCC), pharmacists (ACPE), and EMS Practitioners (CECBEMS).

The ACLS certification is valid for two years.

In the HeartCode BLS Part 1 (formerly called the BLS for Healthcare Provider Online Part 1), students will learn to care for victims as a single-rescuer, but they will also learn to work as a team when providing care to adults, children, and infants. To do this, they will go through five interactive exercises, different scenarios, and take a 25 questions written test. Just like in a traditional BLS, students will learn how to recognize life-threatening emergencies, provide high-quality chest compressions, deliver appropriate ventilations with a pocket mask and a BVM, and how to provide early defibrillation with an AED. The course also covers how to relieve choking in adults, children, and infants.

After completing Part 1, in order to receive a BLS for Healthcare Provider certification card, students are required to schedule Parts 2 and 3 with an instructor at the Healthline office. This is where students will practice the skills they learned online, and will complete an adult and infant skills assessment. To help all of our clients feel confident in the practical application of the skills, we provide individual attention to everyone.

Unlike a traditional BLS course that requires a workbook, the online content serves as a virtual workbook. Students have access to the course content for two years.

The blended BLS for Healthcare Provider CPR class in Wisconsin, is available for groups looking to schedule onsite at their location.

Notes:

The BLS for Healthcare Provider certification is valid for two years.

Students must successfully pass the 25 question written test within two attempts. If not, they are required to meet with an instructor for a traditional course.

The Heartsaver First Aid Online Part 1 is a self-directed course that uses interactive lessons and videos provide students with comprehensive first aid knowledge. This course was designed for anyone with limited to no medical training. The areas covered in the Heartsaver First Aid course are:

First aid basics
Medical emergencies
Injury emergencies
Environmental emergencies

Unlike the traditional first aid course that requires a workbook, students have access to the online content for two years. This allows you to review the material at any point.

To successfully complete the course, and receive an AHA Heartsaver First Aid completion card, students are required to complete Parts 2 and 3 (skills practice and testing) with an approved instructor. Healthline First Aid wants all of our clients to have a complete understanding of the topics covered. That is why we will make sure to answer any questions you might have, and make sure that you are confident in the practical application of the skills.

First aid training, as well as statewide training in Wisconsin using the blended course, is available for groups looking to schedule a class onsite at their location.

Note:

The Heartsaver First Aid certification is valid for two years.

The Heartsaver CPR AED Online Part 1 is a self-directed course that teaches students CPR, AED, and choking knowledge. It is meant for anyone with limited or no medical training and needs an AHA completion card. Students will learn (directly from the AHA):

Adult CPR and AED use
Adult choking
Child CPR and AED (optional)
Infant CPR (optional)
Child choking (optional)
Infant choking (optional)

When using the blended option for this course, students will be asked if they want to include the optional topics prior to the course starting. There is no additional charge for the optional topics.

After completing Part 1, in order to receive a course completion card, students are required to schedule Parts 2 and 3 (skills practice and testing) with an approved instructor. At the skills class, we will focus on high-quality compressions, airway management, breathing, and how to use a mask. To make sure all of our clients feel confident with the skills and the practical application of them, individual attention is provided.

The blended course for Heartsaver CPR AED in Wisconsin, is available for groups looking to schedule onsite at their location.

Notes:

The Heartsaver CPR AED certification is valid for two years.

This course is not the healthcare provider CPR course and does not include first aid. The Heartsaver First Aid CPR AED course is for students that need first aid training, as well as CPR AED training. Taking the incorrect course will increase the cost if the first aid is taken separately from CPR and AED because it requires two skills classes.

The Heartsaver First Aid CPR AED Online Part 1 is a self-directed course that teaches students comprehensive first aid, as well as CPR, AED, and choking knowledge. It is meant for anyone with limited or no medical training and needs an AHA completion card. Students will learn (directly from the AHA):

First aid basics
Medical emergencies
Injury emergencies
Environmental emergencies
Adult CPR and AED use
Adult choking
Child CPR and AED (optional)
Infant CPR (optional)
Child choking (optional)
Infant choking (optional)

When using the blended option for this course, students will be given asked if they want to include the optional topics prior to the course starting. There is no additional charge for the optional topics.

After completing Part 1, in order to receive a course completion card, students are required to schedule Parts 2 and 3 (skills practice and testing) with an approved instructor. At the skills class, we will focus on high-quality compressions, airway management, breathing, and how to use a mask. To make sure all of our clients feel confident with the skills and the practical application of them, individual attention is provided.

The blended course for Heartsaver First Aid CPR AED in Wisconsin, is available for groups looking to schedule onsite at their location.

Notes:

The Heartsaver First Aid CPR AED certification is valid for two years.

This course is not the healthcare provider CPR course.

IT IS IMPORTANT TO REMEMBER the blended courses through the American Heart Association are not considered online certifications. A common concern that we hear from our clients is that online CPR certifications are not valid, but the blended course provides the exact same certification a traditional class does because clients are still required to do a skills practice and testing session with an instructor. Healthline has used the blended course with college nursing and occupational therapy programs, with great results.

The blended courses offered by the American Heart Association can be found under the course tab at www.OnlineAHA.org. After setting up an account, clients will be able to purchase the certification they need, and can complete the course right away, or start and stop the course as needed. After completing the online portion, clients should print their certificate of completion and bring it to a scheduled skills class. The cost for a skills class vary based on the certification.

Notes:

The Heartsaver First Aid CPR AED certification is valid for two years.

This course is not the healthcare provider CPR course.

View our Course Calendar for more information about scheduled Classes in Milwaukee. On site courses for groups 5 or more are available.

Counties

Milwaukee

Dane

Waukesha

Brown

Kenosha

Racine

Ozaukee

Jefferson

Winnebago

Rock

Washington

Sheyboygan

Walworth

Fond Du Lac

Dodge

Calumet

Cities

New Berlin

Milwaukee

Madison

Green Bay

Racine

Kenosha

Oshkosh

Janesville

West Bend

Brookfield

West Allis

Wauwatosa

Beloit

Franklin

Oak Creek

Racine